Professional Barber in Buxton
Do you need the services of a professional barber in Buxton? Then you have come to the right place. At Jack's Barber Shop each and every customer receives the same level of excellent service, this is just one of the many reasons customers keep coming back time after time. We take a real pride in what we do, ensuring you get the best hair cut possible within a friendly and welcoming environment.
Traditional Barber Shop
We are pleased to provide the following services for our customers: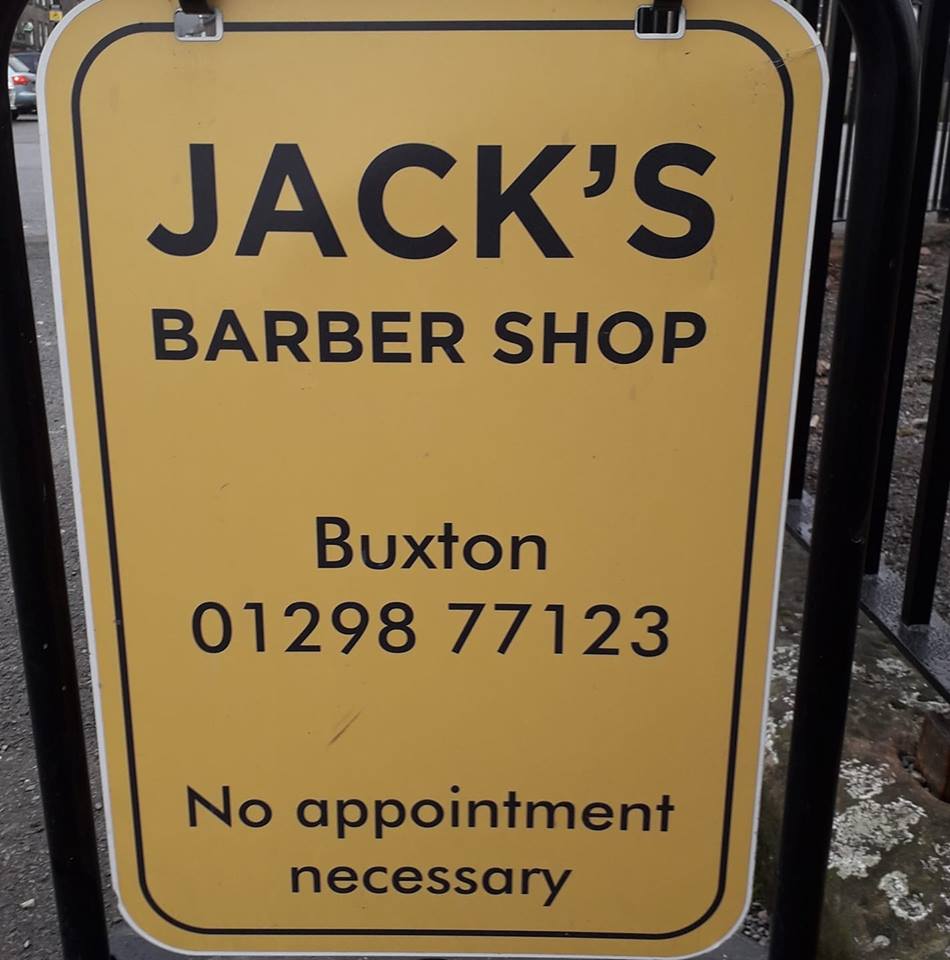 A walk-in 'no appointment' needed service
Free and conveniently located parking
Special senior rates on Monday and Wednesday
A wide range of different hair styles
If you need more information regarding our services, pop in to our shop and we will be happy to be of service.
Mens' Hairdressing
So if you are going to a special occasion such as a wedding or a christening, or you just need your hair tidying up a little bit then visit our shop today and we will be happy to style your hair for you.
Contact Us
Don't hesitate to get in touch with us via the telephone number listed on this website or pop into our shop. Alternatively if you have any questions or queries regarding our hairdressing services you can fill out the handy form which is located on the 'Contact Us' page of this website and we will endeavour to get back in touch with you regarding your enquiry as soon as possible.